The 42nd congress of the International Association of Hydrogeologists is starting in 3 days with the motto "back to the future". This themes is meant to summarize the need to conjugate previous experience with future tools and needs in order to adequately address the groundwater issues worldwide.
Hence, 21st century requirements, such as the adoption of new tools and the increasing demand for water from the present global population, will represent the core of the discussions at this congress, that will be held at University La Sapienza (Rome) from 13 to 19 September 2015.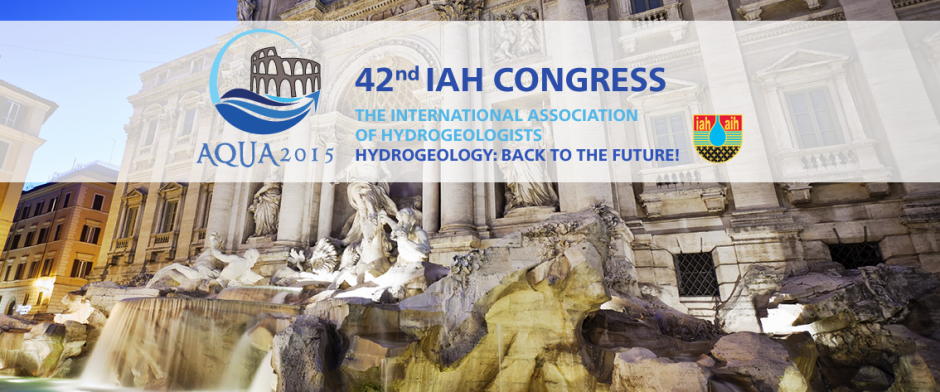 I am really proud of being part of the organizing committee of this nice initiative and I am happy to welcome the international groundwater community in my home country!
My colleagues and I are really looking forward to start this congress, where we will host eight keynotes lectures, more than 400 oral presentations divided in seven parallel sessions, and about 380 electronic posters.

Also the congress will host a series of activities specifically targeted to early career hydrogeologists, including the ECHN Social Function, the best ECH presentation and poster awards, and the celebrations of the ECHN-IAH Coolest Paper Award of 2014.
Besides my involvement in the IAH activities, I will also contribute to the scientific programme of the congress presenting my recently published paper on Socio-Hydrogeology and Bir Al-Nas, during the session "Collective management of groundwater in rural, poor areas: an integrated scientific and Civil Society Organizations CSOs approach". I firmly believe this will be a good occasion for discussing the potential of incorporating the social dimension in hydrogeological studies, as well as a precious moment for receiving feedbacks from senior and early career hydrogeologists.
Are you attending AQUA2015? Which sessions are you looking forward to attend?